Thanks to Itsaskorda managing all the production process of our products, from the design to the manufacturing, we maintain an exhaustive control of the production, making quality controls to guarantee an optimum quality in all consignments of the product.
In this way, we can offer to each client a customized product with an individual design, meeting his demands and depending where the product will be used. For this reason, the close collaboration that we maintain with our clients has as a result a continuous increase of our range of products.
Moreover, in Itsaskorda we continue developing new innovative products that fit with the specific requirements of each client and that will be an improvement in terms of handling, price, durability, etc.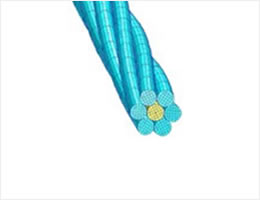 3D model.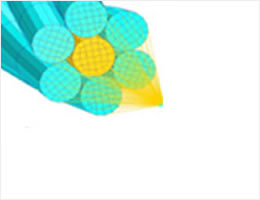 RB2 in the extremes.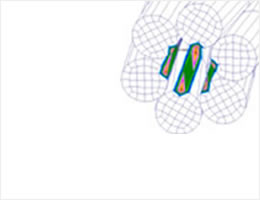 Contact nodes (in color) at the start in any section.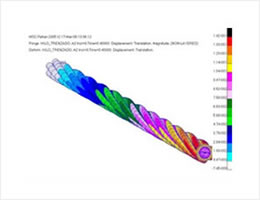 TESTING AND RESEARCH LABORATORY
We have a lab to make tests and quality controls of our products. We own the following specialized machinery, that in same cases have been specially designed and manufactured for us:
Dynamometer up to 5 Tn
Testing machine that mesures the breaking strength.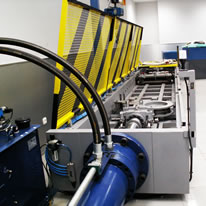 Dynamometer up to 100 Tn
Testing machine that mesures the breaking strength of products or materials that have more resistance.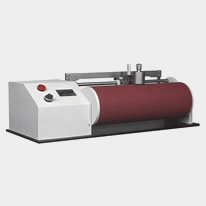 Abrasion testing machine
It mesures the abrasion resistance of different fibers.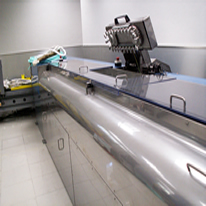 Seabed simulator
Testing machine that simulates the real conditions of the seabed, testing the abrasion resistance and lifecycle of our combination ropes.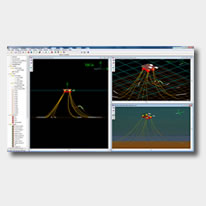 Software for mooring simulator (Orcaflex)
It simulates the behavior of the mooring systems in different scenarios with different conditions.
TECHNOLOGICAL PROJECTS
Our engineering department is a continuous research of new designs and innovations, both in products and in processes. In this way, in a few years we have increase considerably our range of products.
Itsaskorda participates in different research, innovation and development projects, along with technological centres and different companies, creating synergies to create new materials, processes or products.